Project report: KEDEM, Moldova
Grantee: KEDEM, Moldova
Project: Seminar for staff and volunteers
On 17 July 2022, the educational seminar "B-SAFETY" took place with 50 participants from the RVC Volunteer Centre. The workshop was made possible with support from a BEARR grant, for which our team are very grateful!
The main goal of the B-SAFETY project was to undertake a deeper study of the basics of safety for various purposes, whether motivating volunteers, preventing burnout or enriching their personal education.
The need to maintain security, respect personal boundaries, retain motivation and prevent burnout – these problems have always existed in volunteer organisations, but they were intensified during the pandemic and the crisis of helping refugees from Ukraine. During periods of crisis volunteering is most in demand, and there is not enough time to train and support volunteers. The idea of ​​the B-SAFETY project for the Centre's long-term volunteers and crisis volunteers arose in this context.
The programme was structured in such a way as to cover the most important topics that will help volunteers to feel safe. The themes included how to survive stressful and crisis situations, as well as avoid their own burnout. Professional lecturers in various fields were involved in the seminar, so that the topic of safety and self-care was fully covered.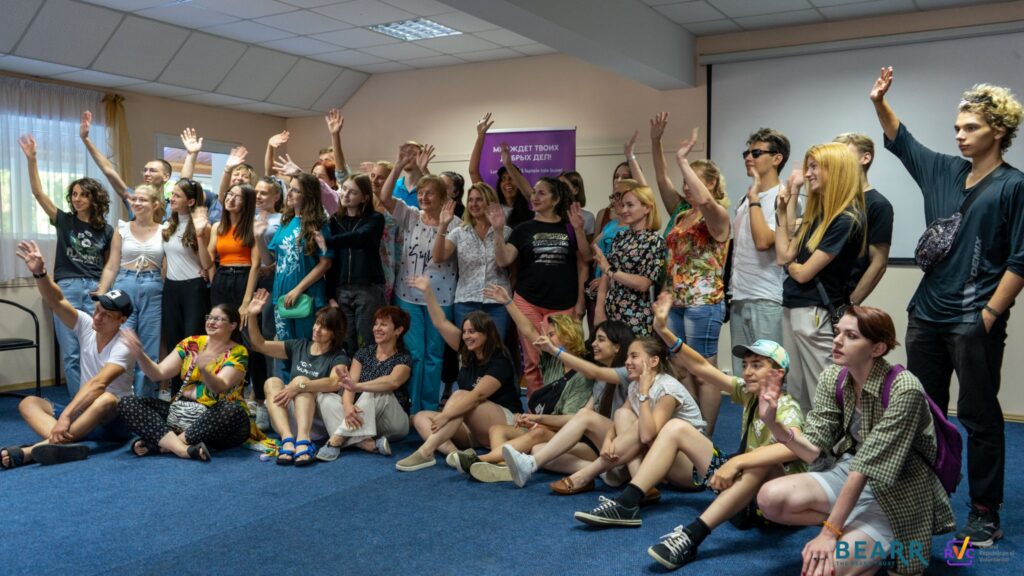 Who were our lecturers?
• Semina-Gitsu Lyudmila, psychologist and business coach: "Crisis Management", "Team Building"
• Shpak Luminitsa, hematologist: "First Aid"
• Liora Arnon, mentor of volunteer managers from Israel: "Volunteering in a Crisis Situation"
• Lukiyan Lyudmila, nutritionist, therapist, sonologist: "How nutrition affects our level of activity and stress"
• Alexander Kozlowski, Trainer from Impact Academies & Camps, gave a session on "Basic internet security tips and tricks".
As well as learning from the speakers, the seminar participants, volunteers from different fields of assistance, managed to get to know each other, communicate, exchange work experience and have a great time!
Through the B-SAFETY seminar, we came to understanding the importance of internet security and password protection. Gained skills in detecting spam and phishing. With a nutritionist, we learned the basics of proper nutrition and the functioning of the body, the importance of nutrition in times of stress, and putting together a food basket. Not forgetting the skills we acquired in managing ourselves in a crisis situation; here we drew up an action plan to prevent burnout and maintain motivation among our volunteers. And of course, we upgraded our skills in the field of first aid.
We received excellent feedback from the seminar participants about the programme, the topics covered and the speakers. Our volunteers left satisfied with the knowledge gained and motivated to carry on their good work!
Organisation contact details:
The Republic of Moldova, Chisinau, Eugen Doga Street 5, Office 309
+373 509 646
office@kedem.md
www.rvc.md
www.kedem.md
https://www.facebook.com/kedem.md
https://www.facebook.com/RVC.center

Author contact details:
Nicolai Railean
Director of Programs
n.railean@kedem.md