BEARR's partners in Ukraine and Moldova – old and new
When the BEARR Trust launched its appeal in late February, just days after the Russian invasion of Ukraine, it contacted civil society partners (CSOs) in Ukraine and Moldova that had received grants from BEARR in recent years to ask whether they were involved in humanitarian relief. Those that responded in the affirmative were offered funds, and several were not only able to spend usefully the relatively small sums BEARR sent, but to report back on their work and say they could do more. As a result several CSOs have had up to four tranches of money in order for them to continue providing relief, not only to evacuees and refugees, but to people for whom ordinary life has become virtually impossible – we have all seen the state of the streets in towns which have been shelled: how could a person with limited mobility venture out to buy bread and other basic necessities in those conditions?
Through these CSO partners, and other CSOs we know of in the UK and the region, and especially through having two trustees, Jane and Megan, on the ground in Moldova for several weeks, we have learned of other local groups involved in relief work. Some of these are business chambers, human rights groups, a university with which we co-organised a conference a few years ago, and so on – the common denominator being that they are plugged in locally, have limited or no resources of their own at present, and are engaged in humanitarian relief. Through our existing partners we have established their credentials and track record and have decided to fund some of them. Through Megan and Jane's contacts on the ground, and others with close links to Ukraine, we have also had our attention drawn to specific cases of need, such as a care home for elderly people and a children's home in northern Ukraine, whose residents had to be evacuated to different locations in western Ukraine. Megan and Jane also found small villages in Moldova – a tiny country which has received 350,000 refugees (more per capita than any other country) – which are hosting refugees without any financial support from their authorities. They, as well as many of the small CSOs we are working with, have said that international relief agencies are simply not reaching them.
While most needs are predictable – food, clothing, medicines, nappies, hygiene products, bedding – we have also been asked to help provide other forms of support. For example, beds for elderly people moved to an empty school with no furniture in it, shoes and clothes for teenagers evacuated with only what was on their backs, electrical installations in shelters and new premises, school bags and other equipment for schoolchildren, and the setting up of day care facilities for young refugee and local children. Where BEARR deems the request to be justified, we are helping. To some extent, this takes BEARR back to its early days when it provided medicines and other goods for a Soviet health service in a state of near collapse, but there was no war then. Civil society then was very weak, but now it is highly developed, in Ukraine in particular, and it is showing what it can do, in extreme circumstances at times. At the same time BEARR is acting very flexibly in the light of unprecedented and wide-ranging need.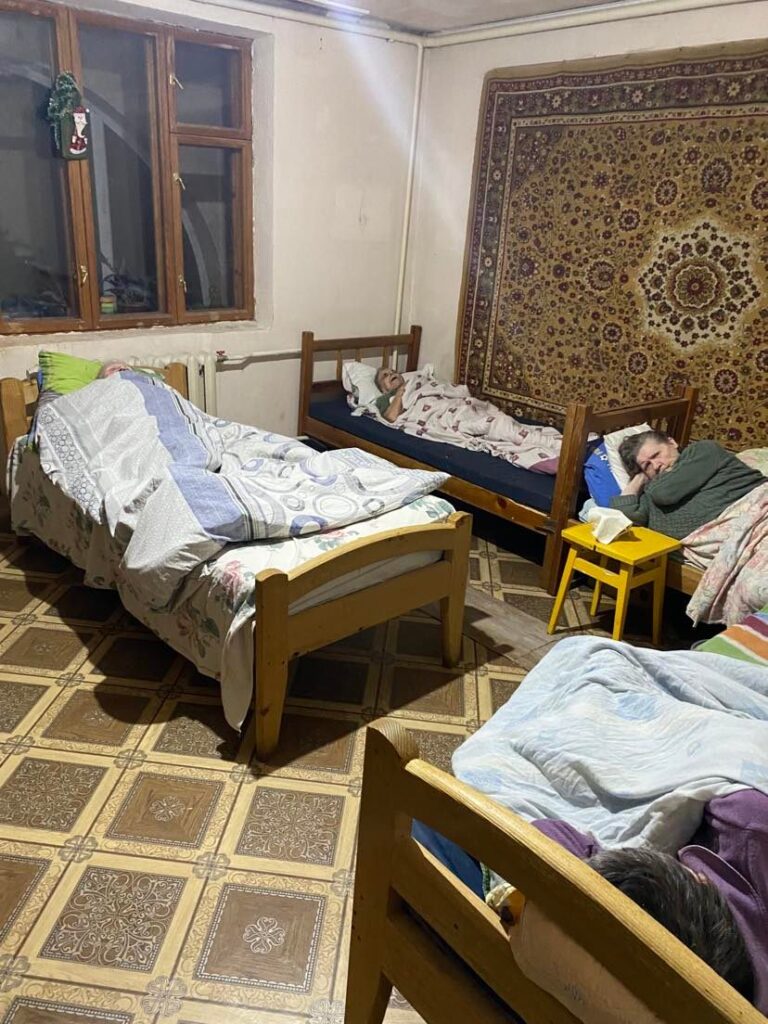 BEARR's appeal raised a total of nearly £160,000 within its first month, and has donated two thirds of that sum to nearly thirty organisations in Ukraine and Moldova. We are very grateful to all who have donated!