Kazakhstan: attitudes toward mental health treatment shifting
Attitudes Toward Mental Health Treatment Shifting Among Kazakhstan's Urban Youth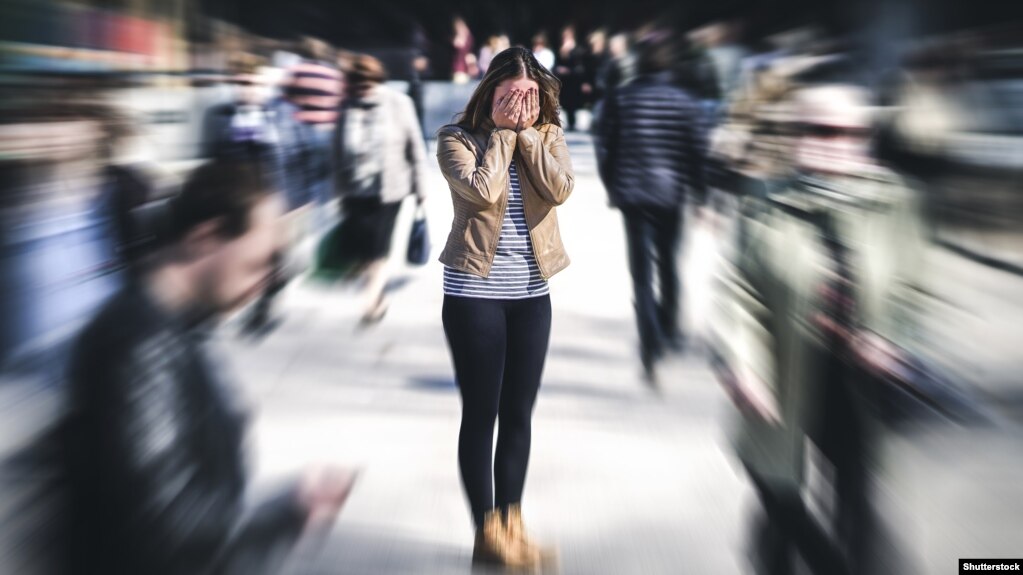 ASTANA — When Altynshash Mataeva lost her second child shortly after giving birth, her world fell apart.
Her then-husband turned to fundamentalist Islam and pressured her into a life that she neither recognized nor wanted. Her conflicts with him and his mother spiraled. She felt powerless and trapped.
Mataeva left the northwestern city of Oral, taking her son to live with her in the Kazakh capital, Astana, where she managed to hold down a job in government education, interacting directly with the parents of schoolchildren in the city.
While working full-time and caring for a young child, she enrolled in distance university courses in psychology.
"I had begun to dig deep into my problems and search for reasons," Mataeva recalled. "And I wanted to help others do the same."
After three years working on a government hotline for troubled youth — she estimates she saved more than 20 lives during this period — Mataeva now offers consultation to young patients and parents from across Kazakhstan and beyond, typically using WhatsApp as a medium.
She says that she sees "significantly more" interest among youth in her services now compared to several years ago. She says young people are often able to self-diagnose their problems — if not treat them — thanks to the Internet.
But for adults born during the Soviet period, when mental health treatment was associated with the punitive psychiatric practices of the state, "it is still difficult to go to a therapist or even understand the work that a therapist does," Mataeva said.
Aisha's Story
Sometimes it is the parents who block their children's demands to seek help with their mental health issues. That was certainly the case for 15-year-old Aisha. And that was entirely logical because Aisha's mother was a big part of Aisha's problems.
Aisha now lives in Astana, but her family was originally from Zhezqazghan. Her parents divorced when she was very young and she was mostly raised by her grandparents until her grandfather died. Aisha's mother started drinking alcohol and would often beat her.
Sometimes it went as far as a knife, "if she couldn't sleep," recalled Aisha, who spoke to RFE/RL on condition that her real name not be used.
Aisha had wanted professional help from the age of 12, when she said she was molested by her uncle.
And it was not until after she self-harmed on multiple occasions after this incident that her mother called a mental health specialist. "Even then she was under the influence of alcohol," Aisha remembered.
Aisha had a lot to talk to her therapist about. Apart from abuse inside her family, she had been bullied at school.
In the first year of her counseling, she found space to reflect, even if she fears that she will need deeper, clinical therapy to rid herself of all suicidal thoughts.
"Relieving yourself after all these episodes is very helpful. After a good session you can even feel enjoyment. My counselor helped me see a lot of things and understand my worth," Aisha told RFE/RL, adding that she expects her mother will allow her to continue the sessions.
"My mother is a very social person. I don't think she could stomach the idea of living alone," she said.
The Hardest Hotline
When Mataeva began work on the hotline, which was set up under the auspices of Kazakhstan's ombudsman for children in 2017, she was one of a team of seven — six operators who would filter calls and provide callers with essential advice and Mataeva, "one therapist for all of Kazakhstan."
The overwhelming number of calls that reached her were about conflicts and abuse within families or problems at school.
In one of her most dramatic calls, which lasted more than three hours, she was able to persuade a young man from the western city of Aqtobe to climb down from a TV tower in the city after a conflict between the man and his mother had gotten out of control.
His mother had been stealing his wages, said Mataeva, who negotiated a peace between the pair after their accusations and counteraccusations reached the local police station.
"The next day I phoned to check in on his well-being, and he told me he was too busy to talk. I took that as a good sign," she said laughing.
Other calls stayed with her for a long time — but in a bad way.
One was from a very young girl who had only been able to reach the hotline by button-mashing.
She told Mataeva that she had found her mother dead, hanging from a rope.
Mataeva was able to arrange for emergency services to go to the house.
Consultations with victims of sexual abuse were often the hardest.
Mataeva noted that young men and residents of the country's most socially conservative regions — usually in the south — found it difficult to speak about sex.
"[The hotline] found it very difficult to attract other therapists at first. The salary was not so high, you had to be on call, and you had to be ready to speak to young people who were suicidal or had already attempted to kill themselves. It was very hard," Mataeva said.
The role Mataeva had at the hotline — which is housed in Astana's Palace of Peace and Reconciliation, popularly known as "the pyramid" — took a toll on her.
But she has remained working as a therapist and holds motivational trainings for young people on the topic "my new me."
Mataeva also recently co-authored a mental health handbook-cum-diary that she hopes will help young people work through their issues outside the therapy environment.
"This is a new and important direction for us," she added.
Outreach With Influence
According to official statistics posted by the World Health Organization, Kazakhstan has an above-average suicide rate and has often finished in the top 20 in the world for suicides per capita. Less than a decade ago, it was in the top three worldwide.
In 2022, 2,179 people committed suicide, according to official statistics, 6 percent down from 2021.
Government data suggests that some 4 percent of the population suffers from depressive disorders, a figure that likely falls short of capturing the scale of the problem.
While specialists note that the growing penetration of social media platforms like Instagram and TikTok have created new mental health challenges in the context of online dependencies and feelings of loneliness, they have also provided much-needed platforms for discussion of mental health problems.
And that is because social influencers are using their voices in that discussion, too.
Last year, the wildly popular Q-pop (Qazaq-pop) act Ninety One became involved in a joint campaign run by UNICEF and TikTok, Mental Well-Being Comes First.
UNICEF wrote in a press release that over 100,000 young people received information about mental health as part of the campaign.
Another influencer who speaks regularly about mental health issues is Rinat Balgabaev. who became popular for short, witty satirical posts on politics and society. He has since gone on to model sports trainers and produce documentaries on social themes.
His most recent short film covered the problem of postnatal depression, a topic that resonated with him in part because of his own mental health struggles, which he said peaked during the coronavirus pandemic, as he recovered from contracting the disease.
"It was predictable that [a breakdown] would happen. I am quite an anxious person who likes to be in control of everything and suddenly, for reasons I couldn't affect, I lost control of everything — and I could not process it mentally."
Balgabaev was diagnosed with depression and continues to visit a therapist, who he said "saved me, because I was in a very bad way."
The 37-year-old now offers advice on literature and contacts for specialists to followers on multiple platforms, who he said write to him with various questions about mental health.
And with his documentary work he is in regular contact with therapists, who he said tend to have the same observation.
"They say that the number of people with mental health problems is not growing or shrinking, but the number of people prepared to see specialists has grown. That is to say that conversations about mental health are becoming more acceptable, at least in the big cities," Balgabaev told RFE/RL.