BEARR continues to provide support to people affected by war in Ukraine
Partners of the BEARR Trust continue to use funds donated to our appeal to help people in Ukraine and Moldova suffering as a result of the war. Nearly 5 million people have fled from Ukraine and about 7 million are internally displaced (UN figures). Many have experienced injury, trauma, loss of loved ones and have witnessed terrible scenes. Our partners are helping them as best they can.
This is what they have told us recently (we do not reveal their names or locations):
One partner said:
"In region X we bought medicine, food, hygiene products and formed humanitarian kits, that our volunteers delivered to villages of the region. Priority was given to villages where public transport temporarily isn't working, where is no food supply and people are left stuck in their houses. Products were given to old people, especially those who are alone or lost their sons/husbands during the war. In general, approximately 70 families received help In region Y, and approximately 190 kg of meat products were given to the hospital by us. The hospital is currently crowded with military and civilians, who were wounded during the bombing. All funds available in the hospital are used on medicine and it's still not enough, so the question of feeding the patients is highly important and critical for the hospital. In another region, food, medicine, hygiene products were bought, especially nappies and baby products for women with children, who were forcibly displaced from the nearest regions, especially from Mariupol.
In one city, we have given 100 blankets to the city centre for the social protection of vulnerable civilians. Blankets will be divided among bomb shelters in the city. In the one region funds were used on food, that was given to the IDP centre, where women volunteers prepare meals for those who are being evacuated with help of humanitarian corridors. Also, we bought shoes for children-migrants and medicine."
The same partner said "Thousands of women have lost their sons and husbands during the months of the war. We are planning to renew work of the network mutual assistance group and expand it. It will help to cover the maximum number of women, who are affected by the war, and give them priority psychological support on "peer to peer" basis. It also will facilitate women`s adaptation and improvement of their psychological state.
Another partner reported:
"Our team now provides local care for refugees in (a city in eastern Ukraine). As we have hot spots nearby (Kharkiv and Donbas), we have a huge wave of refugees here and most of them have no place to go back to.
Our refugees care project includes: free hostel (a place where we can host arrivals for up to 5 days); donation point (a place where local people can bring goods to share with refugees); integration or distribution office (a place where refugees can receive help in finding a place for a longer period, a job, psychological support, a project driven in partnership with the city administration). These activities are already organised well and supported by volunteers or hired staff. Now we are organizing a long term place to live for around 100 persons and a kitchen to feed up to 100 persons every day."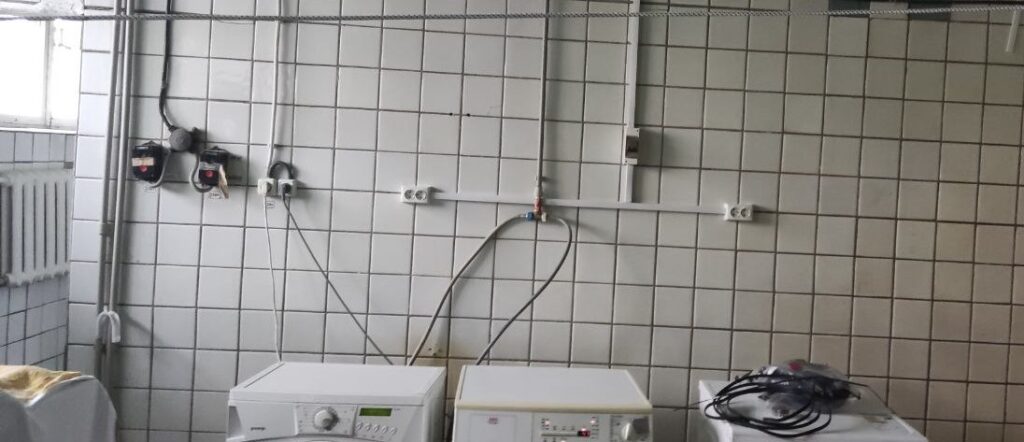 And another said:
"Two young girls arrived bringing with them eleven children and turned to us for help! They had fled from the war from the Donetsk region! They arrived in our city with nothing, and no money … We bought food and nappies for them! Volunteers of our foundation were able to find free housing for them in our city. Now a lot of people are bringing children's clothes to our humanitarian headquarters – so we were able to dress the kids too!"
And from some of the hardest hit regions:
"From the funds we received we helped four communities in four regions of Ukraine: a shelter for temporarily displaced persons from what is now a very difficult area where fighting takes place, people remain without light and water; in western Ukraine – a shelter for temporarily displaced persons; in central Ukraine – medicine for temporarily displaced persons housed in the surrounding communities."