BEARR's support continues even in regions where fighting is intense
Our untiring partners in Ukraine and Moldova continue to help people in need, new evacuees and refugees trying to create a semblance of normal life in new places. News reports in recent weeks have spoken of almost a million refugees returning to Ukraine, especially to Kyiv, but the Ukrainian government has warned them that there are still enormous risks in doing this, due not only to continued bombardment of civilian targets, but landmines laid in towns and villages and along roads previously occupied by Russian forces.
Meanwhile, Russian attacks in the east grow ever fiercer, and more towns are trying to evacuate vulnerable people. On 1 May a small convoy managed to be evacuated from Mariupol, and now Zaporizhiya, their destination, is full of people needing help.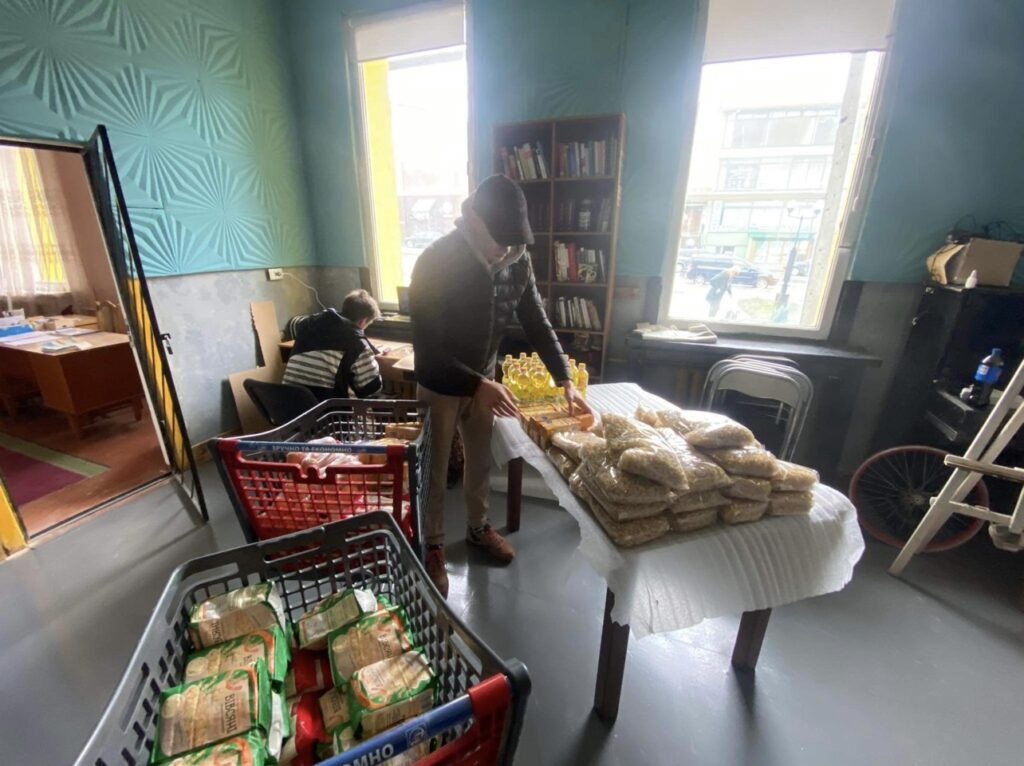 In these places and all over Ukraine and in Moldova, volunteers and dedicated local government officials are helping people to survive. They not only deliver food to people at home, but set up communal kitchens for those who no longer have the means of cooking at home due to power outages and damage to buildings and infrastructure. Petrol and some foods are now scarcer, and delivery to homes is fraught with risks. These are very brave people, clear evidence of the resilence of Ukrainian society and especially its civil society and voluntary sector. Their determination is admirable!
Here is what one partner reported to us:
"It was an ordinary family, a mother and two children. They had a beautiful, big house in the Kyiv region. Until the war came. Their house no longer exists. The only thing that survived was the kennel where the family dog lived. To escape, a woman and her children fled the house during the bombing, taking with them only what they wore. Volunteers helped them evacuate to a village further west, where they found a small, almost abandoned house. Unfortunately, there was nothing there but a roof over your head. No things, utensils, blankets or pillows. But most importantly, they were all together, and alive.The family is not discouraged, even in such a situation the mother of the children smiles and tries to hold on with all her might. Thanks to your help, we were able to buy and give them bedding and blankets, a minimum set of dishes and food, hygiene products and detergents, and we were even able to buy them some things."
The partners also told us "In addition, in late April, Ukrainians celebrated the bright holiday of Easter, the Resurrection of Christ. On this day, in peacetime, all families celebrated Easter, celebrated it in churches and gathered the whole family at the table.To support the families of those who are currently suffering the most, those who have lost everything and are losing faith in the future, our volunteers have come together and baked more than 100 Easter cakes, which we donated to families with children on the eve of the holiday."
Another partner said:
"Today, the biggest challenge is to help the IDPs that stayed at home until the last moment and took care of their communities. Today we help shelters – they have many problems and challenges, such as lack of utensils, detergents, medicines, and appliances to prepare food, because people are constantly arriving.
We are once again very grateful to you for your support and assistance."
Our appeal and campaign to help those in need continues. And needs are not confined to consumer goods, medicines and food, as there are ever growing needs for psychological support. A partner in another part of Ukraine told us:
"Many people are very scared, but in our humanitarian aid centre there is a psychologist who calms people down. It is very important to remain calm in this situation. Next week I want a psychologist to work with my team – they also need psychological relief. But despite all these events and thanks to your help and support, we are doing our job!"