Where BEARR Appeal funds have reached since February 2022
War in winter and how our funds help people survive
On 23 November, Russia launched the fifth massive attack on Ukraine's critical infrastructure nationwide, causing widespread blackouts in Kyiv and other cities. Moldova also suffered power outages as a consequence. Scheduled and emergency blackouts have been imposed all over Ukraine, to balance the network, but the overall shortfall of electricity is at least 30%. Millions of people spend many hours in the dark and cold. For people living in apartment blocks this means not only a blackout, but no water is pumped to the higher flats and the gas is often turned off as well. Sewerage systems can't function.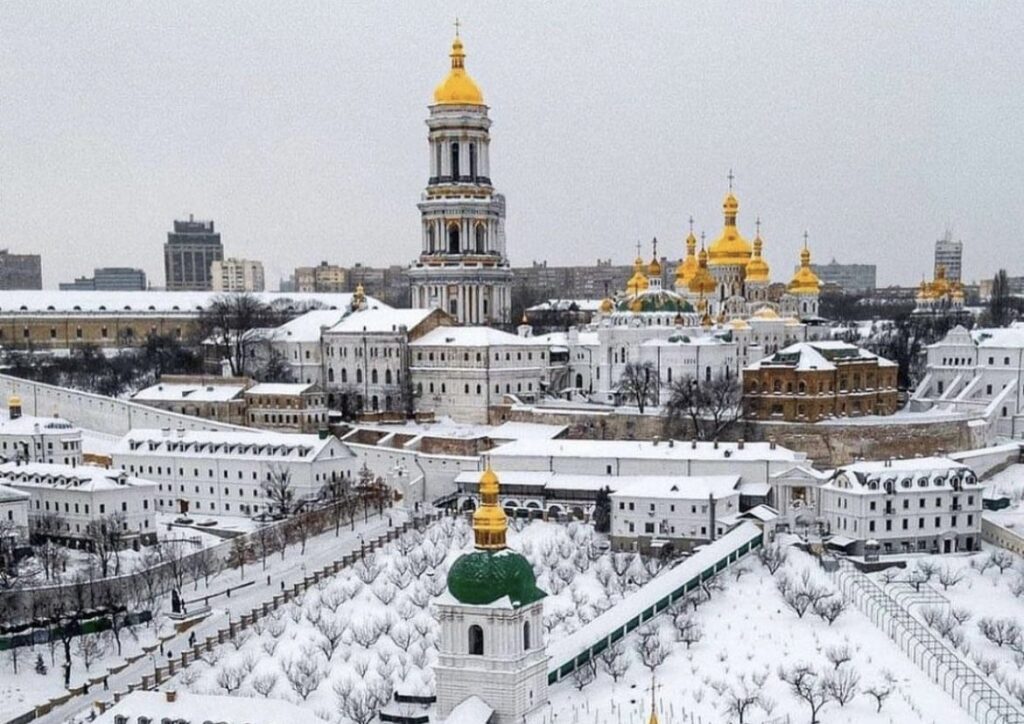 So BEARR's partner organisations need to buy, in addition to the usual items, small generators, thermos flasks, thermal underwear, batteries for torches etc, all of which are now in short supply in the shops, according to partners in Ukraine who took part in our conference on 18 November (see report on the website). This is what funds donated to our appeal are now needed for, in addition to the kinds of humanitarian aid that has been delivered so far.
Fighting is still intense in the east of the country, and while the liberation of the city of Kherson was hugely welcome, the city has no power or water supply and is being evacuated. This is what a voluntary organisations in that area told us: "I sincerely thank your team for the support, thanks to which many people in the Kherson region remained alive and healthy!!! We still don't have electricity, water or internet. Every day the occupiers shoot in Kherson, and every day peaceful people die. But we will persevere. The funds were spent on the delivery of medicines and the purchase of food for the elderly and large families."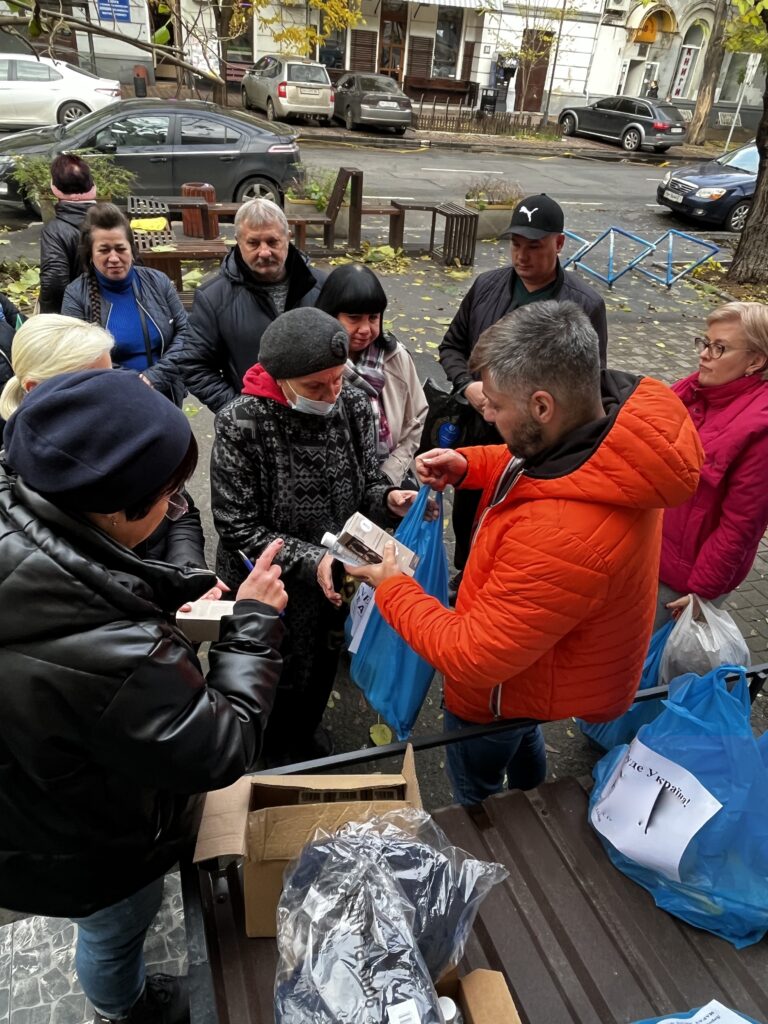 We hear that conditions in and around Kharkiv are also very bad. One of our partners there said: "the situation has deteriorated significantly – due to the onset of cold weather and destruction of civilian infrastructure, in many houses there are not even the minimum conditions necessary for living in winter. We apologize for the delay caused by the daily shelling of the infrastructure of our city. Because of this, the implementation of our project was delayed. However, everything was successfully done. We have delivered 100 sets of food and hygiene products in Kharkiv, mainly to pensioners, disabled people, parents with many children, and single mothers. In addition, we have added to the baby food sets for those who have small children at home."
Around Ukraine and especially in cities where energy infrastructure has been destroyed, so-called "invincibility hubs" are being set up. These are often a room in a school or other public building, and they are provided with heating and power so that people can come and get a hot drink, warm up and charge their phones. Lists of such locations are posted on social media. In villages firewood is gathered for wood-burning stoves, but this is hard work for elderly people. In the southern steppe areas of Ukraine and in Moldova there is a lack of firewood and people are very worried about keeping warm.
We are sometimes able to advise organisations who contact us about other sources of funding. A partner organisation in central Ukraine thanked BEARR for our help in putting it in touch with another donor, and they were successful in accessing additional funds. They said the BEARR funds were used for the following: 120 families affected by the war received food kits to ensure vital needs in evacuation conditions; 30 families with dependent children received hygiene kits and household goods to ensure sanitary and hygienic needs in evacuation conditions; 100 targeted deliveries of food products and hygiene products were made for families who do not have the opportunity to get to the organization's office on their own; 10 families received assistance in the form of transport to a temporary shelter under evacuation conditions.
Another organisation is providing play and art therapy for children, to distract them from the war. They reported: "There was a power outage on our territory because an enemy missile hit the power supply unit 40 km from our city. But we work and encourage refugee families. Now the issue of saving electricity and warming up for the winter is acute. Our NGO is planning to open "Islands of heat" in our city (they will be creative places with contests, tea, sweets, designed for families with children). We believe that it is not enough just to treat, but to distract children from the challenges of today, that is why these heating centres will be equipped with educational games. We need to buy 3 generators, large kettles, thermoses, tea, cookies, paints and pencils, material for making Christmas gnomes and fairy-tale heroes. We hope for your support and help in this project. Thank you for your big heart. We are your supporters forever."
Yet another, in an area where bombs and shells fall daily, said: "Your grant, your support – all this inspires us! Inspires us to help people. And to understand that we are not alone!
To understand that we have friends in a country far from us, far in distance, but so close to us in spirit – Great Britain!"