Ukraine Appeal Update 21 March
As we move into the fourth week of our response to the ongoing invasion of Ukraine, we want to thank you all for your support of our fundraising appeal. Since the launch of our campaign, we have raised over £150,000 from over 780 donors, including donations received separately from our CAF Donate site. We are continuing to raise money for our partners around Ukraine and in Moldova, who are acting quickly to provide food, shelter, clothing, medicine and transport for vulnerable people.
Over 20 organisations have received funds from our campaign, and they are regularly providing reports on the rapidly changing situation on the ground. Many have had to adapt their work to assist those who have fled their war-torn homes, whilst continuing to support groups of vulnerable people who are unable to leave.

Regular updates on our partners' activity can be found on our Stories. Their work ranges from providing food and care packages to families of children with Down Syndrome, to supporting internally displaced people who have escaped the besieged cities of Kharkiv and Mariupol.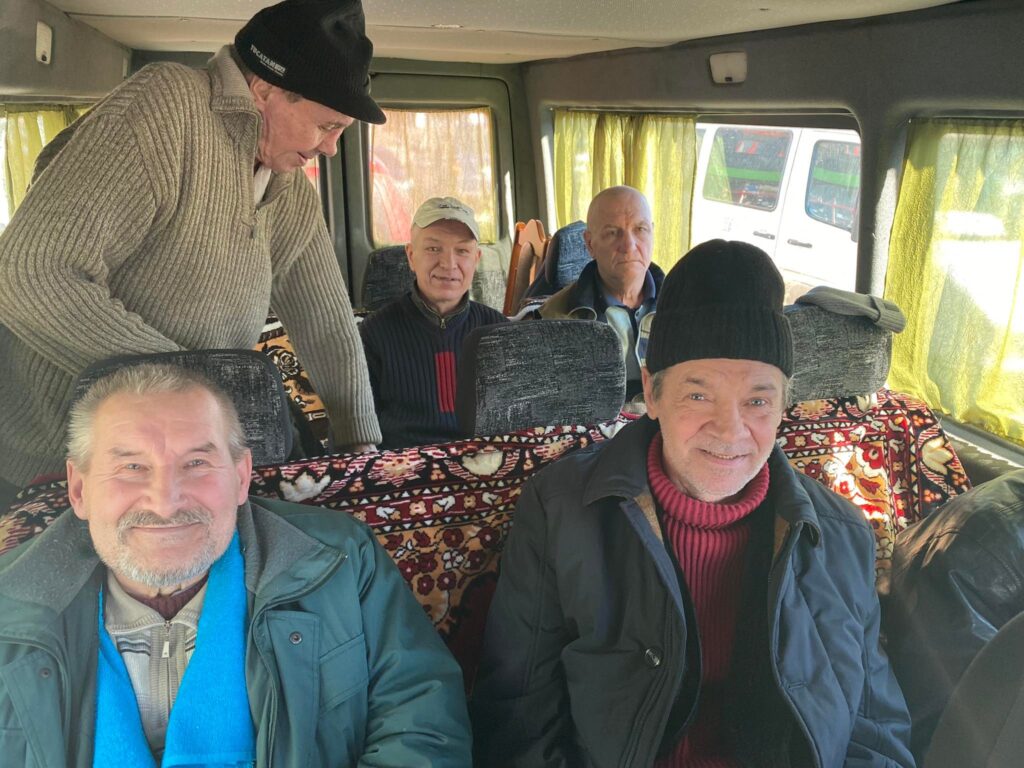 With two of BEARR's trustees having been in Moldova for ten days, we are now able to transfer funds to verified individuals and organisations that had not been recipients of BEARR grants in the past. Last week, a portion of funds from our appeal were used to buy clothing and shoes for children in an orphanage evacuated to Khust.
Megan and Jane are regularly reporting on their time in Moldova on our Stories, including their visit to the Playback Theatre. With BEARR funding, the company are trialling anti-burnout and trauma response workshops for volunteers who are helping refugees. Find our trustees' most recent blog posts below.
BEARR Trustees in Moldova – Day 5-6
BEARR Trustees in Moldova – Day 10 and counting
It has been almost a month now since we launched our emergency response, and we ask that you please continue to share our campaign. We are strengthened by your generosity, and our partners give their heartfelt thanks to all our donors and supporters. As we begin to think about how BEARR can support civil society in Ukraine and Moldova in the future, we are reminded that funds from our appeal are still very much needed by those providing urgent support today.
With warm wishes,
The BEARR Trust
---
Fundraisers and Sponsored Events for BEARR's Ukraine Appeal

The BEARR Trust extends its thanks to our friends and supporters who have so generously organised fundraisers to raise money for our Ukraine Appeal.

On Sunday 20 March, Isaac ran the Hastings Half Marathon on our behalf, and exceeded the initial target of £500. You can read more about Isaac's campaign and donate to the JustGiving page here.

Shakhlo, a friend of BEARR's from the European Bank for Reconstruction and Development, has set up a GoFundMe campaign to support our appeal. You can find Shakhlo's campaign page here.

Our friends at Langford Vets, Bristol have also set up a GoFundMe campaign. Read about their campaign here.

On Sunday 15 May, a long-term supporter of BEARR will host a rare plant sale for horticultural societies in Ireland. All proceeds from the event will be donated to our Ukraine Appeal.

Ray Postill, an artist, has kindly offered to sell 300 of his paintings in support of our campaign. More details to follow.

Please do share these pages and donate if you are able.
---
---
Ukraine Appeal

Please donate here: https://cafdonate.cafonline.org/19892

Every penny you donate will be passed on as quickly as possible.
BEARR is paying for any administrative costs and money transfer fees itself.

Please contact info@bearr.org with any questions.